News 5th January 2021: 3rd Lockdown
We are OPEN – It has been confirmed the government defines an optical appointment as an essential medical need and so we will be open throughout this lockdown. It is considered a valid reason for you to leave your home. Please note, we are seeing everyone in HUNTINGDON at the moment – see below.
News 23rd Oct 2020: St Ives temporary closure
On Friday 23rd October, we had the news that we needed to leave the building at 26 Bridge Street, St Ives urgently. There is a structural problem following several storms that needs to be investigated. We are hoping that this is temporary, however it may take several months. While we are waiting, we have set up our administration within our Huntingdon branch, at 136 High Street.
To see the St Ives team, please call 01480 467899 and leave a message. This diverted phone line is not always clear enough for conversations, so we may not answer it straight away, but if you leave your name & number, we will get back to you as soon as we are able.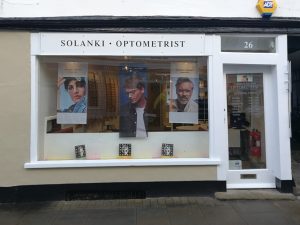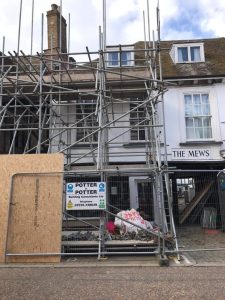 Introduction
We are an independent opticians that offers a thorough, unhurried and personal service. We have branches in St Ives and Huntingdon. In each, you will find a modern, comfortable environment with a friendly, familiar team of experienced professionals. We believe – and our customer's confirm – that we offer something different to the high street optician chains. Our wide selection of frames range from the subtle to the statement and our professionally qualified dispensing opticians will spend time helping you to choose frames to suit your face, prescription and lifestyle.
---
We are open for scheduled appointments only.
Please call or email (details below) and we will get back to you.
Please be aware that our opening times are currently reduced.
St Ives patients:  Wed (9-5), Fri (9-5) 
Huntingdon patients:  Mon (9-5), Wed (9-5), Fri (9-5)